RV Roof Repair in Liberty Lake, WA
Don't end up with expensive-to-repair water damage. Repair your roof immediately when you notice any forms of damages to your RV. Water damage not only lowers the value of your RV but can lead to other more devastating damages. Here at Liberty RV Center, our goal is to protect and repair your RV roof with products and applications that lasts years! We use Versacoat HD™, a product that is sprayed at 170 degrees Fahrenheit and RapidSealSL, a waterproof sealant that will keep your RV outlasting the elements.
Versacoat HD™:
Stops RV Roof Leaks
Stops Yearly Roof Re-Seal
Defends Against Tree Branch Damages
Our technicians will not only fix and repair your RV, but also educate you on future steps to maintain your RV's condition in the best and easiest possible way.
Before
Customer came to us with...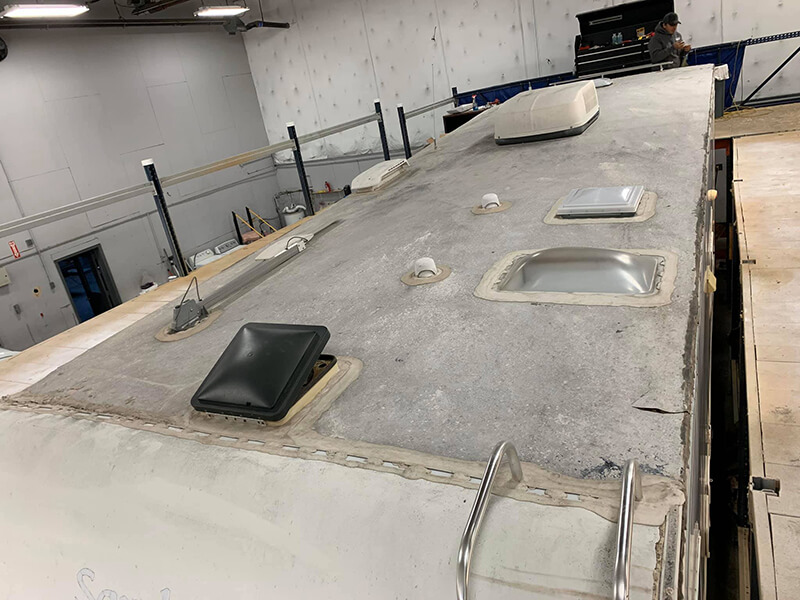 After
What we did...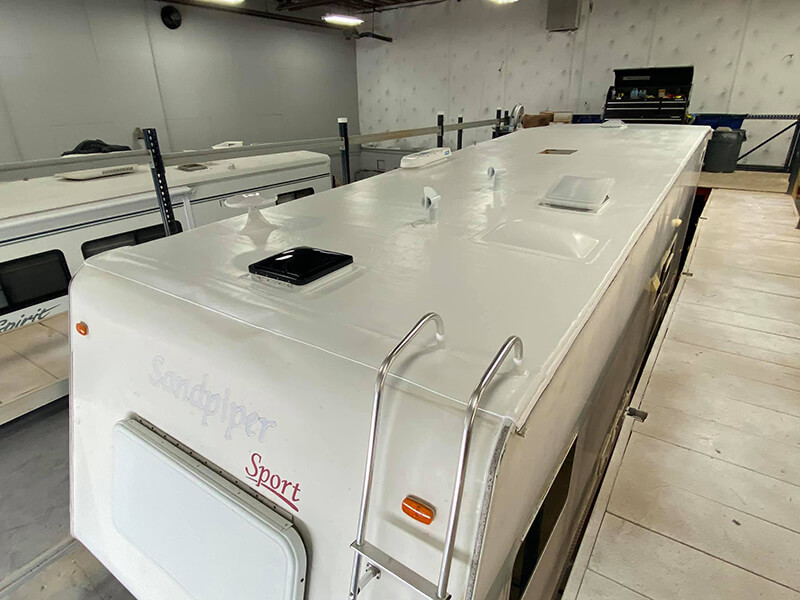 The Only Roof Sealant Offering A Maintenance Free 10-yr Written Warranty
Are You Tired of RV Sealants That Crack and Leak?
Stop RV Roof Leaks For Good. With over 20 years of experience and only the best ingredients, RVSeal.com® will take care of your RV roof for good with RapidsealSL and a our 10-Year Written Warranty.
Message us or call 509-408-1888 to find the right RV roofing product for you.